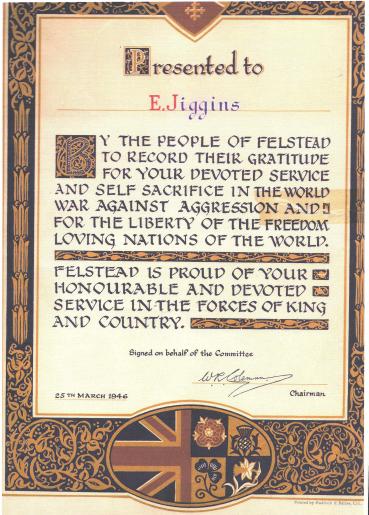 After the war Felsted Parish Council issued a scroll of thanks to all the returning soldiers.
A copy of the list used to create the scrolls has yet to be found so what appears must be considered partial
We can however start to compile names from the Service Voters List of 1945 and the Service Voters List of 1946 although this too will be partial as it will only include those still in service after March 1945 and those over 21 who were able to register.
At present I do not know whether a comprehensive list exists and am reliant on information that arises, such as the service voters lists.