Walter Edward Wren was born in Little Dunmow in the first quarter of 1894.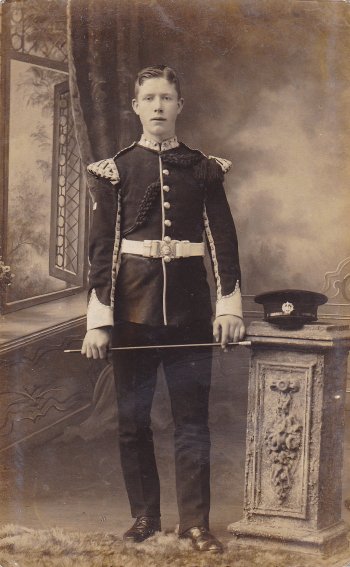 In 1901 the Wren family were resident in Great Waltham:
David Wren - 44 - born Gt. Waltham - Agricultural Labourer
Emily Wren - 32 - born Braintree (Full name: Eliza Emily Wren née Cable)
George - 14 - born Fairstead
Lydia - 13 - born Fairstead
Eliza - 11 - born Fairstead
John - 9 - born Great Waltham
Walter - 7 - born Little Dunmow
Mary - 5 - born Little Dunmow
Frederick - 2 - born Great Waltham
Walter enlisted in the Essex Regiment at Ilford in January 1911 and the census that year records Walter as being age 18 and Private soldier 9593 in the Essex Regiment at Warley Barracks.
Walter served as a Lance Corporal with the 1st Battalion the Essex Regiment.
The 1st Battalion sailed from Avonmouth, near Bristol, for Gallipoli, going via Egypt and Mudros as part of the 29th Division. They were part of the initial attack at Cape Helles when the Gallipoli campaign began on 25th April 1915.
Walter was killed in action, age 22, on the evening of 6th August 1915 during diversionary attacks on the Ottaman trenches at the top of Suvla Bay. The attacks were intended to cover the beginning of an August Offensive when more troops were to be landed at Suvla bay. The attacks resulted in heavy losses for the Essex Regiment with 241 men killed on 6th August 1915
Walter is remembered on the Helles Memorial.
After the war David and Eliza Emily Wren were resident at Mole Hill Green, Felsted.