Henry Leonard Watts was the son of Henry W. Watts and Eleanor A. Watts.
He was a master at Felsted School between 1910 and 1914 when he volunteered to join Kitchener's New Army. Having been an Officer in the Felsted School Officer Training Corps he was commissioned as a subaltern in the 9th Battalion of the Essex Regiment. His name was included on the Felsted Honour Roll of all those who volunteered.
He was promoted to temporary Lieutenant on 22nd September 1914, and then temporary Captain on 14th January 1915.
He was killed by British Artillery when the shells fell short on 20th October 1915. He was 31 years old.
He is commemorated on the Loos Memorial at Dud Corner Cemetery.
He is commemorated at Felsted School Chapel, but because his next of Kin did not live in the village his name was not included on the village memorials in Holy Cross Church or at the Memorial Hall. By the time the Commonwealth war Graves Commission completed its records his father had died, and his mother Eleanor was living at 'Tokio' 224 London Road, Twickenham, Middlesex.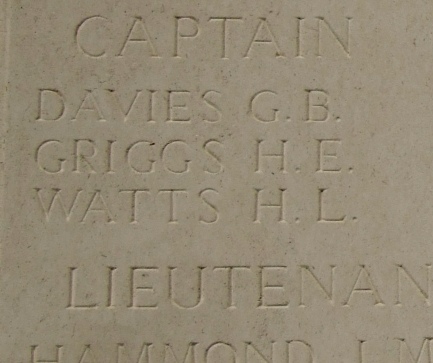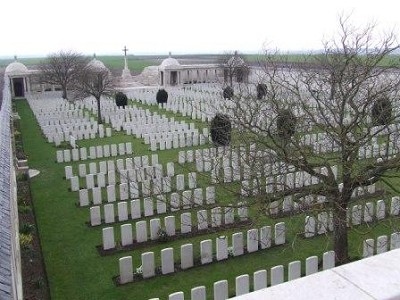 Inscription on the Loos Memorial, with picture of the Loos Memorial and Dud Corner cemetery.
Photographs courtesy www.britishwargraves.co.uk