Alfred Edward Fuller was born in Felsted in the last quarter of 1876. The first son of Alfred 'Arthur' Fuller and Mary Ann Fuller.
The 1881 census shows the family living at Felsted Common, near Rayne:
Alfred A Fuller, age 25, occupation Agricultural Labourer, born Felstead.
Mary Ann Fuller, age 26, born Little Saling.
Alfred E. Fuller, age 4, born Felstead.
William Fuller, age 2, born Felstead.
Herbert Fuller, age 2 months, born Felstead.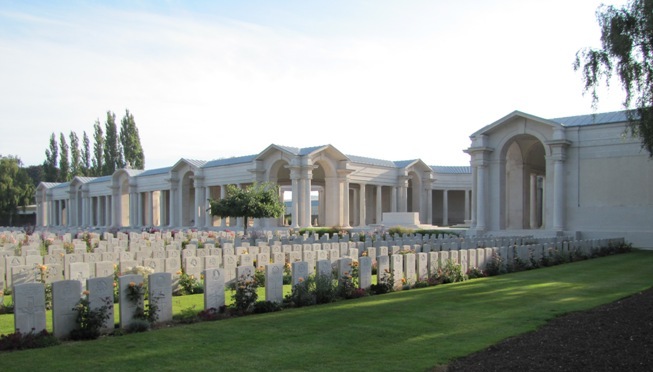 By 1891 the family had moved to The Street, Cressing, and the census indicates no more siblings have been born, but Alfred E Fuller being aged 14 was employed as a Farm Assistant.
In the final quarter of 1899 Alfred married Kate Sarah Cook, and by 1901 they were living in Prittlewell:
Alfred Edward Fuller, aged 24, Occupation: Labourer on Sewer.
Kate Sarah Fuller, aged 23, born Cressing.
Alfred enlisted in Southend and served as Private Soldier 35420 with 'C' Company, 2nd Battalion, the Essex Regiment.
He was killed in action on 3rd May 1917 aged 40. Having no known grave he is remembered on the Arras Memorial. (photograph of memorial courtesy www.britishwargraves.co.uk)
After the war his wife was living at Lanhams Green, Cressing.